American Industrial Resources can provide HIGH-QUALITY AMERICAN MADE
AIR provides HIGH-QUALITY AMERICAN MADE
replacement shear blades for ALL makes and models of mechanical and hydraulic guillotine
shears, both American and European made including scrap shears. We also have a shear blade
sharpening service available to restore your blades to Like New condition with turnaround
times of 1 to 2 days to keep your downtime to a minimum.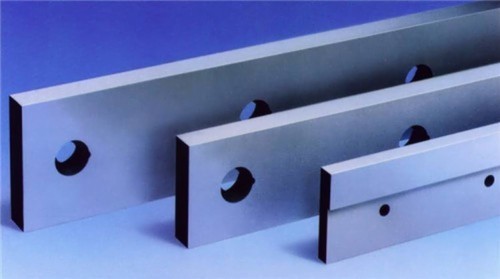 We offer Shear Blades in the following ALLOY TOOL STEELS to cover ALL
possible shearing applications:
*AA Intermediate Alloy:A general purpose, High-Quality blade that is best
for shearing metal over .500 thick, mild steel or equivalent and stainless steel
.125 thick and over. These blades will give MAXIMUM number of cuts
between sharpenings when used on thin or heavy gauge shearing applications.
**AAA High Carbon High Chrome Alloy: A Superior Quality shear
blade that stands up LONGER between sharpenings. Resharpening removes LESS
metal offering LONGER blade life and LOWER COSTS. The AAA shear blade
is recommended for production shearing of metals up to .250 thick or stainless steel
up to .125 thick.
We have blades for many of the following shears:
Accurpress
Accurshear
Adira
Allsteel
Amada
American Hercules
Betenbender
Century
Cincinnati
Cleveland Crane
Deem
DiArco
Dreis & Krump
Edwards





Engel Industries
Famco
Haco-Atlantic
Henry Corporation
Herr-Voss
HTC
Hydrapower
Lodge & Shipley
LVD
National Sheet Metal
Niagara
Pacific
Pearson
Pexto



Powermatic Promecam
Pullmax
Red Bud Ind.
Roper Whitney
Standard Ind.
Spartanics
Steelweld
Summit
Tennsmith
Weir
Welty Way
Wysong & Miles
If you would like a shear blade price quote please use the quote request form.
Questions? Email This email address is being protected from spambots. You need JavaScript enabled to view it. or call us Monday through Thursday, 8am - 4pm at 716-683-5189.
Home Quote Request